18 août 2013
7
18
/

08
/

août
/

2013
16:06
hello people!
as i promised, i will write some words about this 5 weeks long vacation for 2013. It has been very social, a little at home, a little away, with almost all the time sun and no mousquitos! pretty good if you ask me.
It began with some visits: my lovely cousine M and my lovely friend E that i haven't met in like 10 years. The visit of M was one week long and it gave us the opportunity to see a little more than the normal turistpath. We even were in south Sweden, on the origines of Ikea! It was the time of the footboll european cup for women and we also went to a game between France and England. A warm sunny evening, when we could go home, carrying our big french flag and singning "et un et deux et trois zero" a if it was 1998!
With E, it was much shorter and we focused on our area. It was raining as hell as well, showing the swedish summer way. But i can't really complain because we did not have a lots of rain this summer, in comparison to how it could be, so it was more than ok!
Some pics now, if i managed the download: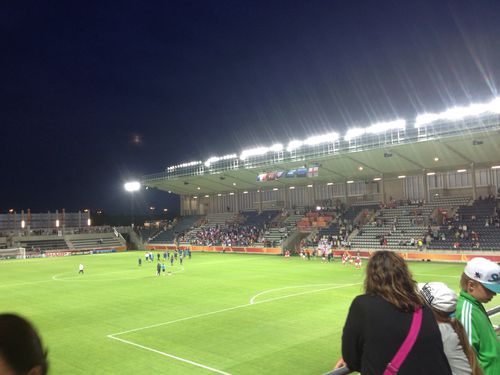 we also went and visited a lots of people, in Kisa, in Ljungby, on Öland, in Vettlanda and in Strängnäs. It was nice to spend time with people wthout being stressed by the time or something. we are not good at that during working time because both of us are travelling mych and M being away during the week makes that we want to spend time together on the week end. Plus that we are two lazy people and prefer to sleep until noon instead of going up early and fixing things.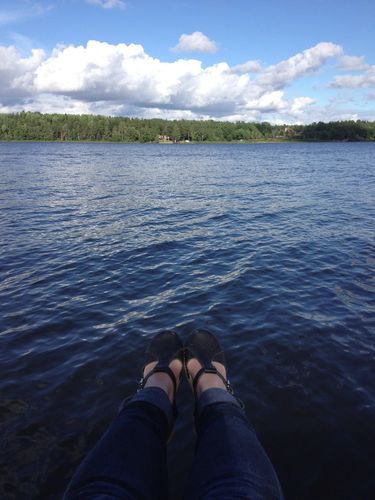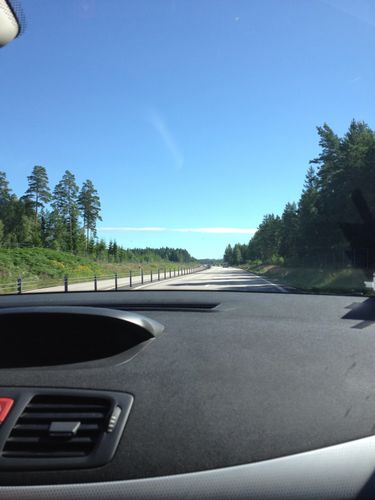 i also have used this vacation to read a little. the life of Patrik Sjöberg, a highjump athlet that won a lot during the 80's and the 90's and tht has a reputation of a bad guy. Reading this book was interesting: a good way to knwo how it works behind the cameras and it is not all fine. good lecture. The second book was "den blå färgen" (i can't find the title in english, sorry) by Tracy Chevalier. Nice story but i got to read a lots of predjugees from american people toward french and sometime,s it was irritating me a little, but it wa really easy to read the book. I began to read a story of proust bt felt asleep after 3 pages. He has the power to make sentences that are half a page long and this is pretty boring. Call me easy mind if you want but proust is to me pretentious and not nice to read. I am right now in the middle of Madame Bovary and this is so much funnier. It's like full of gossip and funny. Sometimes, Flaubert forget what he was writting and needs some times to come back on track it is pretty funny to reread this book, without being forced to it, like we were at school sometimes like 20 years ago.